IP Telephony, Voice over IP, IP PBX
IP Telephony is the big-picture concept of having telephone services operate over an IP network.  Voice over IP (VOIP) is the most commonly used and referenced kind of IP Telephony.  A VOIP phone system, or IP PBX, is the software that allows voice calls to be placed and received.  Business voice telephone service for any number of users and extensions is now an application that can be run in-house, in the cloud, or even at the phone company itself.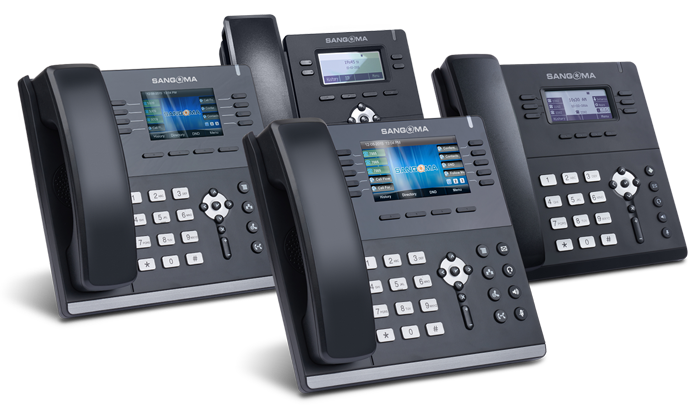 The Benefits of IP Telephony
Configuration Options
Organizations can choose the phone hardware or software that works best for their needs, rather than getting locked into a proprietary system that leaves them dependent on the vendor. As the company grows and changes, the infrastructure can adapt.
Third-Party Integration
Nearly all IP PBX products have support for third-party integration to other systems, such as contact management or customer relationship management software. Integrations between these parts of the infrastructure help workers be more productive, and provide an easier experience when people are calling your business.  A caller's phone number can be used to find their information in a CRM app, so as the call is ringing, your employee knows who is calling, what they may be calling about, and when they last were in contact -- all before even answering the phone.
Cost Effective
IP Telephony systems, on average, cost 50 percent or less than a comparable traditional phone system. It's easier to deploy and scale, which also results in less downtime and a faster return on investment.  Other than actual telephones, there is little to no hardware that is quickly outgrown.  Your phone system is simply another virtual machine in your office, running in our datacenter, or running at the phone company's datacenter.  Upgrades, additional features, even a secondary system running at an alternate location as a backup are all software items that run on standard, off-the-shelf hardware.
IP PBX Capabilities
IP PBX systems have most of the same capabilities as traditional phone systems, as well as expanding into advanced functionality supported by these next-generation solutions. Standard features include a nationwide calling area, low international rates, music-on-hold music, conference rooms, call parking, auto-attendant, call queueing, and call recording.
Features that are less common to find on traditional phone systems, or ones that are entirely unique to IP PBX platforms include:
Voicemail to email: Speed up response times through automated transcriptions of voicemails sent to email addresses.
Detailed reporting: Call analytics allow you to get in-depth statistics including call volume, on hold time, talk time, and more.
Find-me/Follow-me: The system can be set up to call multiple devices when someone is trying to reach a specific extension, either trying all of them at the same time or going through them consecutively.
Robodialing: Businesses have more control over their automated dialing campaigns, which makes it easier to optimize them through data-driven responses.
Support for more than 150 models of IP phones: Companies can pick the solution that suits their preferences.
Hosted or on-site infrastructure: The equipment necessary to support VOIP functionality can be deployed at the business through its own servers and hardware, or with a hosted solution.
Instant messaging: Employees can quickly convey information through instant messaging between IP PBX users.
Automatic backups: Never lose call logs, recordings, onfiguration, or other important information.
Web-based administration and monitoring: Supervisors and managers can quickly see what's going on with the phone systems, the activity level of their teams and other data.  Receptionists can transfer calls and see on-the-phone status via a web-based switchboard, even for users working at other locations.
Faxing: An old technology but one that some industries still rely on, faxing over IP can be slow and unreliable when not well-implemented. Whether it's keeping fax around but having received faxes arrive as emails with PDF attachments, or having to send 50-page documents out via an old-school fax machine, we have low and high-volume IP fax options that work without needing an analog phone line.
Ready to take your business communications through a modern transformation? Contact us about your IP Telephony options.  And if you already have an IP PBX on-premise or hosted elsewhere, we can provide a second opinion about its cost, effectiveness, and if you may be ready for an upgrade.